Hello,
I have tried so may times the Dapp application for Fuji mountain and also for hello_aira. But the browser does not show anything in Dapp (Empty page).
Also I have executed a new version of robonomics and clearing its cache before launching it.
I think all Dapp applications are just down!!!
Can you help me?
In hello_aira I have done all the commands and got this: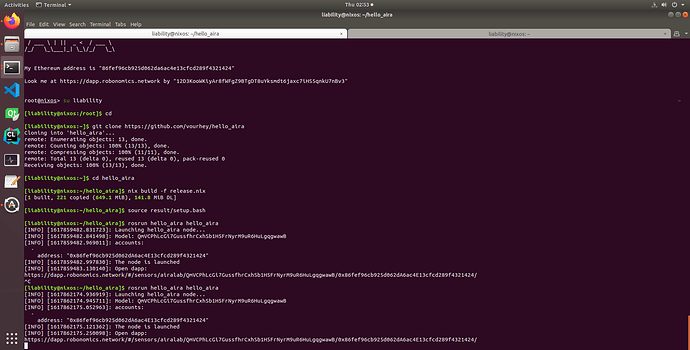 And executed robonomics in my laptop and got nothing in browser